MR. Essam Fakhreddin / President
CEO / Co-partner, ATICO Fakhreldin Group, Specializes in owning and operating diverse hospitality concepts in Jordan and the Middle East region, it's principal activities include investment and operation of hotels and resorts with their own development plans and specifications, development and operation of home- grown versatile Hotels, restaurants and cafes, investment in other companies which develop new projects related to the hospitality and tourism sector with 25 years' experience in the hospitality sector.
He holds a master's degree in marketing and human resource development from Webster University in St. Louis, Missouri, a bachelor's degree in business administration from the American College of Switzerland, a degree in hotel management from the American Hotel Association, he is the president of the Jordan Restaurant Association and Vice President of the Jordan Federation of Tourism Association (JFOTA).
---

MR. Shukri Salfiti / Vice Chairman
B.Sc. in Civil Engineering and M.A in Business Administration, from the United States. Owner and General Manager of Caffé Moka, patisserie & coffee shop since 1996, a partner in EBM Engineering & Building Materials CO.
---

MR. Mohamad Ilham Al Madfai / Secretary General
B.Sc. in Business Administration from the ASU, Owner and General Manager of MRM for restaurants & Managing Partner of Ilham Al Madfai management for artists & Radio and TV Producer and presenter .
---

MR. Mohamad Zuhair Najjar / Treasurer 
BA in Business Administration from the Jordan University worked at the IRS Income Tax Department for 10 years. Owner of Mays Alreem Restaurant and the Blue Rose Hotel with a Fifteen years of experience at the tourism field.
---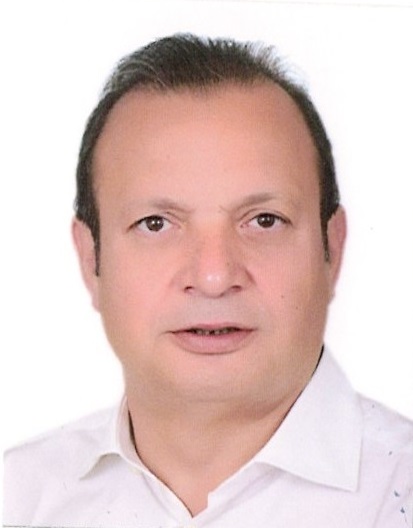 Mr. Ali Armoush
Mr. Armoush obtained a Bachelor of Business Administration from Switzerland in1983. He has established many business ventures in shipping, and trade. Ship-owners and operated companies regionally (Jordan, Egypt, Iraq, Saudi, UAE & Cyprus) . He is a founding partner and Deputy Chairman of Armoush Tourist Investments Co the sole developer of McDonald's brand in Jordan for the past 20 years.
---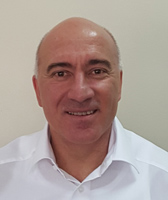 MR. Nicolas Tsikhlakis / Board Member
Nicolas Tsikhlakis is Founder, Chief Executive Officer, and Chairman of Good Harvest Investment Company. Good Harvest Investment Co. owns and operates Crumz restaurant bakery cafes. He is also the COO and Board member of Modern Flour Mills and Macaroni Factories in Amman, Jordan. He holds a BS degree in Biology from the University of Miami and a Master's degree in Food Science and Technology from the University of Jordan. In addition, he studied milling engineering at the Swiss School of Milling. He is a member of the Association of Operative Millers (AOM). He serves on the Board of Directors of the IAOM (International Association of Operative Millers) - Middle East and East Africa District. He is also the Chairman of the Union of Grain Millers Cooperative in Jordan and a member of the Jordanian Nutrition Higher Council.
---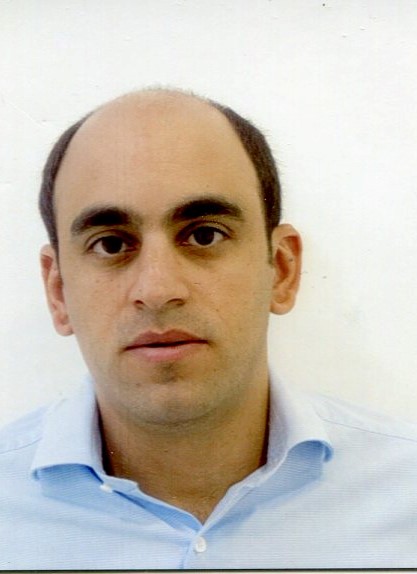 Haitham Zaid Goussous – Board Member
Mr. Goussous hold a Bachelor Degree in Hospitality Operations Management With a several years of experience in the hotel industry in Toronto for a few years (Hotels) , as well in Ireland General Manager & Partner Zaid Jamil Goussous Company & Partners / that owns :
• Romero Group
• The Living Room & The Loft
• Sufra Restaurant • Umm Qais Resthouse
• Royal Yacht Club Aqaba
• Toronto / Canada
 He was a member of of the Main Tourism Committee of MoTA for the period 2012 – 2014 A Board Member of JARA , and Local Board Member of Zahran Security Station
---

MR. Taha Dmour / Board Member
An Accountant, Winner of King Abdullah Excellence Award for Management Achievement, Owner of Ker- Hers Restaurant in Kerak.
---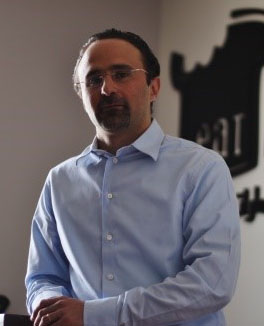 Mr. Omar Tabba'- Board Member
Born in 1980, graduated from the University of Arizona with a degree in management information systems, joined the French Culinary Institute in New York in 2003 and later earned a position in the rotational program at upscale New York restaurant Brasserie 8½, launched EAT in 2004 and has expanded to 14 restaurants until this day, including nine in Jordan. EAT includes five distinct brands; Casereccio an Italian cuisine, Lemon an international style bistro, Azkadenya a retro themed Arab restaurant and Café social a lounge, in addition to Room Service, an exclusive EAT brands delivery service. In 2016, EAT acquired National Food Company (NFC) adding 3 brands to its portfolio, where each brand has its own distinctive cuisine, Deeritna a home-style catering service provider offering Arabic and international cuisines, Deeritna Restaurant offers a fine dining experience with a wide variety of Oriental dishes. Deeritna Express a more fast-dining experience of Arabic food, WOX and Company an Asian fusion cuisine bringing the Chinese, Japanese and Indian cuisines under one roof.